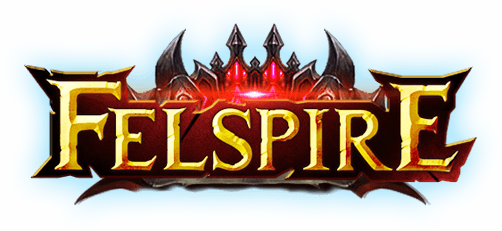 Felspire Patch Notes
February 24th, 2016 - 09:25 EST
Dear Lord!
To improve your gaming experience, all servers will be down from [21:00] to [23:59] for routine maintenance on February 25, 2016 EST. While our servers are down for maintenance we'd like to take a few minutes and tell you what improvements we've made to the game. Overall, the most recent improvements come in the form of a streamlined interface and newer textures and models. Our sincere apology for the inconvenience and the maintenance again! And thanks for your love and support to our game.
------------What's New
1. New Map
- All new Lv 451 - 500 PvP map, Land of Promise, and world map, Whisper Plain.
- New bosses will appear.
2. T10 Equipment
- T10 equipment set will be added.
- T10 equipment can be used to increased the fuse success rate.
- T10 equipment can be smelted to increase the relic EXP.
- T10 equipment can be combined.
3. New chapters will be added to Elite Challenge.
4. Lv 4 Wings
- Lv 4 wings are obtainable by fusing. You can get the required materials by killing world bosses, the bosses on PvP maps and the bosses in Land of Chaos.
- If you fail when fusing Lv 4 wings, the Lv 3 wings used won't disappear, however, its original refined level and boosted level will be cleared.
5. Dragon Badge
- Dragon Badge can be used for T7+ mounts to boost stats.
- Use 1 Dragon Badge to grant a 5% mount stat bonus.
- The higher tier your mount is, the more Dragon Badges can be used.
6. Mithril
- A new item for upgrading relic, Mithril, will be added. Use to grant: HP+1200, ATK+200, DEF+100.
- Can be used when your relic reaches T7.
- Can used up to 20.
- 4 Iron can be fused into 1 Mithril.
------------What's Changed
-Fruit
1. You can now get 3 stat points from each stat fruit.
2. There is a limit on using stat fruit instead of the stat points granted by stat fruit. The limit will be increased greatly after rebirth.
3. A Fruit button will be added to the Character interface. Click to enter the Fruit interface to check your Fruit details.
4. There will be many new fruit of new stats such as Lv 1 HP Fruit, Lv 3 HP Fruit, VD Res Fruit, SD Res, etc.
5. Fruit can now be obtained from sign-in, VIP Dungeon and events.
6. Scroll bar will be added to the Fuse interface. You can now fuse in bulk.
------------Bugs Fixed
1. Optimized the party EXP.
- You will get the party EXP bonus once your teammates are on the same map as you.
- If you party with other players and challenge dungeons like Demon Abyss, Prison of Greed and Soul Square solo separately, you will get a party EXP bonus if you and your teammates are challenging the same level, however, if you and your teammates enter different levels, no one will get the party EXP bonus.
2. Optimized the Sign-in Rewards
- HP Pack and MP Pack will be removed from the sign-in rewards.
- You can claim a special title if you sign in the game for 3 days. Activate the title to gain a Deadly Damage bonus.
3. Optimized Infernal Land
- Optimized the issue of picking up items.
- EXP gained by killing monsters in Infernal Land will be greatly increased.
- You can now get a Seal Pack after clearing Infernal Land. Open to randomly get a seal.
4. Fixed the issue of the EXP Spot coordinates in Cold Plateau.
5. Fixed the issue that a warrior has a chance to get a piece of off-hand equipment for an archer when challenging VIP 5+ dungeons.
6. Fixed the issue of the effect bring different from the preview when adding stat points.
7. The clearing rewards will be sent via mail if your bag is full.