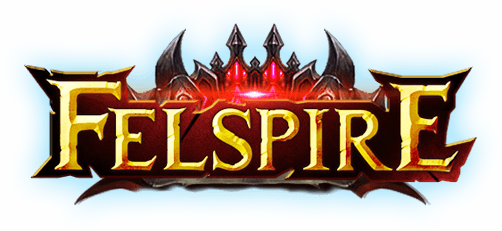 Felspire Patch Notes in March
March 29th, 2017 - 06:28 EST
My champion,
Felspire will have its maintenance from 2:30am – 6:00am EDT (7:30am – 11:00am UTC+1) on Mar.30th, 2017 for a New Patch. The maintenance will last about 3.5 hours. The compensation will be sent after maintenance. Our sincere apology for the inconvenience caused! And thanks for your love and support to our game.
AMZ Felspire Ops Team
------------What's New
1. New Card Packs will be added in the Dragon Treasury.
- 3 new card packs of gold bosses will be added as rewards of the Dragon Treasury. Open the pack to randomly get 1 gold boss card. New boss cards will grant great stat bonuses and cool special effects.
2. Added Lv 30 Boss Challenge and new shadows.
3. Added new items, Evil Spark for fusing trail, halo and title. Obtainable from events.
------------What's Changed
1. Changed the trials granted by Prison of Greed, Soul Square and Land of Chaos.
2. Raised the relic tier limit up to T40.
3. Raised the level limit of EXP Blessing.
4. Raised the level limit of 3-stat core up to Lv 40.
5. Unlocked the 4th gem slot.
6. Can now get Lucky Chest from mobs in Tower Defense. Open the chest to get Mercenary Tokens.
7. A reward for reaching 7,000 pts in C.S. GvG was added.
8. Removed the limit of using Shield Tomes, Holy Badges, Dragon Badges and Miracle Signets.
9. Raised the level limit of passive skills, Wrath, Calm and Shelter.
10. Raised the tier limit of pet and the limit of using pet scrolls.
11. Raised the tier limit and enchanted level limit of artifact.
12. Raised the level limit of all weather bottles and increased the chance of getting weather materials.
13. Added rewards for 180 AP: 2 Evil Sparks
14. Lowered the drop rate of mobs on the [R]Lv 451 map and [2R]Lv 501+ maps.