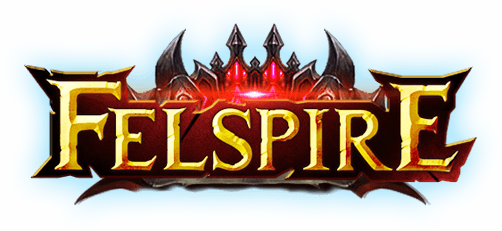 FAQ
1.Can I change my character's name or reset my class?
Unfortunately you cannot change your name or reset your class once you've created your character.
2.My VIP has expired. Will my VIP level be reset?
When your VIP expires, you will lose 5 VIP EXP points everyday. Without spending diamonds you will gradually drop back to VIP1 at which time you will no longer be able to enjoy VIP privileges. Ways to get VIP EXP:
Get 10 VIP EXP every day just by playing.
Get 1 VIP EXP for every 100 Diamonds spent.
(No VIP EXP will be received if less than 100 Diamonds is spent.)
3.What are Bound Diamonds (B.Diamonds)? Are they the same as Diamonds?
Bound Diamond are an in-game currency which can often be used instead of diamonds to buy many items. Some special items may only be purchased with B.Diamonds via the B.D Mall.
4.What is a secondary password? What should I do if I forget it?
Secondary passwords protect your valuable in-game items. It's a useful tool to make your account more secure. Contact customer service if you can't reset your password.
5.Can I cancel my secondary password?
No, you can't.
6.Can I send my equipment/items to other players?
No, however you can sell them in the market unless they're already bound to you.
7.Where can I sell my equipment or other items?
You can make transactions with other players via The Market which is available to VIP players. You can also sell items in your bag via the sell icon in the bottom right corner.
8.What is the AFK helper? How can I unlock it?
As its name suggests, it helps you complete quests while you are away from the game. It is unlocked upon successfully completing your 2nd advance.
9.Why did my guild get dismissed? Will the guild donations still exist when we rebuild a dismissed guild?
If the Guild Master and Vice Master are offline for more than 15 days, then the guild will automatically be dismissed. Once dismissed the guild donations are also reset.
10.Can I invest 500 diamonds every month in the Monthly Investment?
No, you're only able to invest that amount once.
11.I got muted by the Conqueror. Why was I muted and what can I do about it?
The Conqueror may choose mute any one player for any reason. Wait for one hour and the mute will expire automatically.
12.Why did my CP suddenly decrease?
Check to see if your buffs or companion have expired.
13.Why did some of the equipment in my bag disappear? I didn't sell or drop them!
Verify your AFK settings. Did you choose to auto-sell things if your bag gets too full?
14.Why can't I see my title in game? How can I display it?
Make sure the title check-box is ticked in the Titles panel. The title panel is found in the Character menu.
15.If my level is much higher than the monster's, will it still drop anything? What about the cards?
If your level is too high, then you won't receive any drops. (70 levels above for normal monsters and 100 for bosses). If the level gap is super high then even cards won't drop.
16.Why can't I sell my equipment in the market? It's not a bound item.
Check to see if you have refined the gear. Transfer the refinement before you try to sell it.
17.What do D.A., ToD, B. Divine equipment, DB. Divine equipment stand for?

You can check the abbreviation list here.