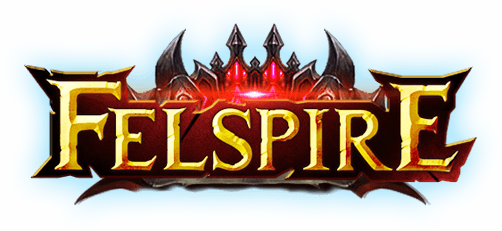 Gallery
When you get the first card, click

to use it and you will enter the Gallery system.
When you click the Gallery button
in the main interface, you will enter the Gallery interface.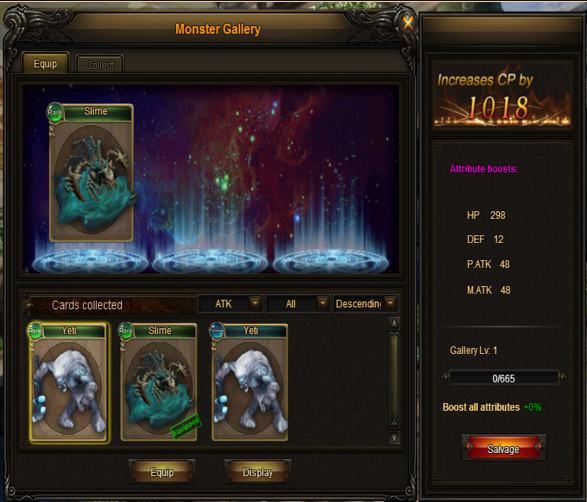 Collecting cards will grant you bonuses in your basic stats including HP, ATK, DEF, PATK, MATK and also increase your combat power greatly.
You have a chance to get the corresponding monster cards by killing monsters. You can equip them to get stat bonuses and increase your combat power. When you get better cards, you can click (Unequip) button to unequip the current card and select the new one to be equipped. Click (Display) to display your ultimate card in the world channel.
Click (Collect) to check all cards on different maps.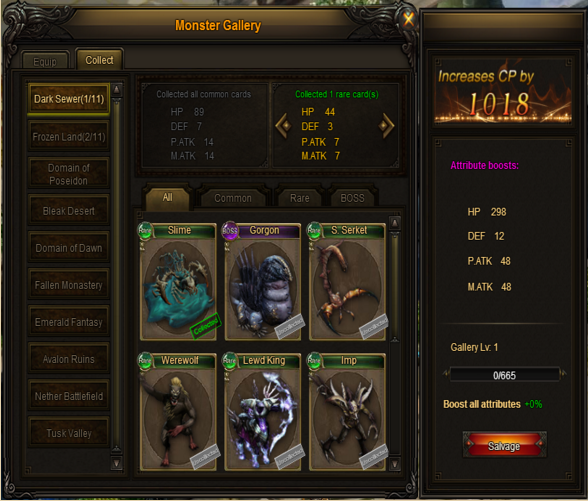 There are 3 types of monster cards, (Common), (Rare) and (BOSS). You can get the common monster cards when you kill the common monsters. You have a chance to get a rare monster card when the rare monsters are refreshed on the map. As for the boss cards, you have a chance to get them if you kill the world boss or gold boss. Collecting all common and rare monster cards on a map will boost your stats greatly. Try your best to collect them all!
Click (Salvage) to salvage the cards that were already collected.
Click (Salvage All) to salvage the repeated cards in bulk.
Click (Salvage) to salvage the selected cards.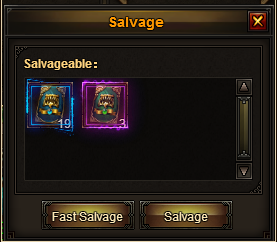 Salvaging monster cards can help upgrade the Gallery, raise the basic stats of all cards, and increase the combat power of your character greatly.